Lapstick electric travel guitar friends
Vintage & Rare – World's finest instruments. Straight from dealers and builders


one of the largest online platforms for vintage guitars, with more than 10,000 vintage instruments from over 400 dealers, builders and luthiers worldwide.
Overwater BASSES

(My old Gaffer)
In more recent years Overwater activities have broadened to include design and manufacture of other bass specialist products, instruments and own brand Overwater strings and accessories; including a range of 'mid price' basses – designed by Overwater and manufactured and distributed in partnership Tanglewood Guitars.
ABM – High Quality German Guitar Parts

ABM – High Quality German Guitar Parts
Founded in 1949, the "Müller & Sohn" company was one of the first to build metal parts for electric guitars and basses.
The Fretboard Journal
The Fretboard Journal: Keepsake magazine for guitar collectors | Reader supported magazine for guitarists and musicians
(Guitar stuff for aficionados)
The goal is simple: to uncover the guitar world's best stories and take you behind-the-scenes with legendary musicians, instrument builders, recording studios and stores. With page after page of stunning photography and in-depth interviews, their reader-supported format means that advertising is kept to an absolute minimum and all ads are confined to the front and back of the magazine. In each issue you'll get at least 100 pages of pure, ad-free editorial.
The Fretboard Journal was founded in 2005 by two guitar nuts: Michael John Simmons and Jason Verlinde. Though we could probably use a "suit" or two around the premises, our small staff is comprised entirely of musicians and music fanatics. We wouldn't have it any other way.
Espen Massiv Holz Produkte – timber from Espen: unique, durable and from well managed forests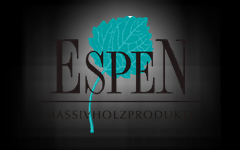 (Certified tonewoods, lots of information)
From the early days of its existence it has been the company"s intension to serve customers with common, well introduced timber species. Apart of those timbers ESPEN always had an open eye on "newcomers", which have been successfully tested elsewhere by their physical properties and did not make it to European markets. In a global world such lesser known species can enrich the spectrum of suitable species, particularly if they come from well managed forests.